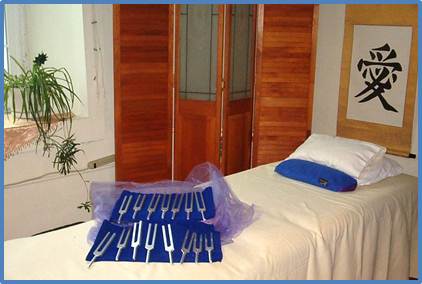 Tuning Fork Set
Relaxation Modalities
Stress in everyday life is a known factor affecting a state of wellbeing, and choosing to take time to relax is beneficial for the physical and mental bodies.
Since everyone resonates differently, Silver Mist Connection offers, Reiki, (a method of gentle touch of the hands with a sensation of warmth or tingling) Tuning Fork Toning (scientific sound vibrational frequencies of internal organs) or working with Aura Energies (using color visualization and gentle hand movements).
All of the relaxation modalities are performed with the client fully clothes on a comfortable massage table or sitting in a chair in a quiet calm setting. Enjoying any of these relaxation modalities is like receiving a gift for you!
Reiki Sessions and Tuning Fork Toning
Chakra Balancing
General Relaxation
Energy Work:
Crystals & Stones
Aura Sensation
Private Appointments
Sessions: 30, 45 or 60 minutes
No claims are made regarding healing and/or cures, though, alternative methods can enchance the body's own energy to promote a blanced well being state.