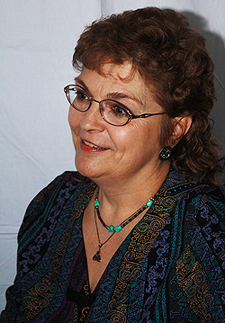 Photo by Robin Stallman
Silver Mist Connections offers alternative holistic services and consultations and is centrally located in Little Falls, NY. The service area generally spans, but is not limited to: North to Old Forge and Lyons Falls, South to Cooperstown and Oneonta, East to Saratoga and Clifton Park, West to Oneida and Syracuse.
Since 2002, Betty Ann has been reading publically at area fairs, and for a number of years has studied Crystals, Stones and Aaura Colours.
She is a Level II Reiki energy worker and works intuitively with Tuning Forks for an alternative relaxation method.
In 2008 she completed a mastery course in Traditional Feng Shui and previously she owned and managed a Home Interiors sales business. Being a Feng Shui Consultant supports her belief of seeking and working with natural means for wholeness, and in her life style she strives towards the mantra of "Achieving Harmony with Nature's Energies!"
Along with her friend, Lisa Monohan, in 2010 they co-created and opened The Rose Star Connection, located on the first floor of The Stone Mill in Little Falls, NY. Symbolic Feng Shui items, Herkimer Diamonds and an array of holistc merchandise and gifts are featured at the shop.
In July 2011, Betty Ann achieved the NGH Consultant Hypnotist Certification, and her Past Life Regression qualifications were completed through an advanced Hypnosis course in October 2011.
Her credentials includes instructing at the Herkimer County BOCES, Small Group Facilitator training, Leadership and Communication Skills. Betty Ann has presented various informational lectures for community groups, libraries and events.
She continues to be open to new learning opportunities and possibilities!
Life is a journey, each by our own choices, of balancing our Bodies, Minds and Spirits.
Community
Betty Ann was raised in the Foothills of the Adirondack in Fulton County, and since 1994 has made her home in Herkimer County, NY.
Co-Sponsored & Promoted a public educational Holistic Fair at Masonic Temple in Little Falls, with proceeds and support going to the Little Falls Food Pantry and Unitarian Church.
Established and co-facilitated a Separated & Divorced Support Group for Christian Men & Women at a non-profit in the Utica area, with the program continuing under new leadershp.
Volunteer committee member of "Think Local Little Falls", a venture of Main Street First's creating a "Living Economy" by supporting small independent businesses of the whole community.
Provided complimentary mini Reiki sessions for Bassett Health Care Staff at Herkimer and Little Falls facilities.