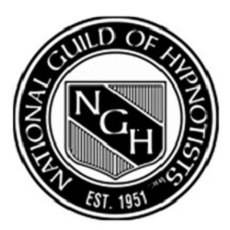 National Hypnosis Guild
Hypnosis
is a non- invasive method for establishing various life style changes, and compliments other western medical approaches. As a professional service provider, a qualified Hypnotist utilizes their training to create and provide a personalized hypnosis menu.
Betty Ann is a Certified Consulting Hypnotist, and a member of the NGH adhering to a Code of Ethics & Standards, as well as meeting yearly qualifications of continuing educational units.
The initial appointment sets the rapport between the client & Hypnotist. The individualized Hypnosis menu may require a few sessions, with self-skills being establish for the client to independently maintain the changes. There are many styles of approaches for individual issues, and regression technique is an option that could also be explored.
A guided deep state of relaxation
Personalized for each client
Beneficial for various Life Style Management
Age Regression
Sports Preformanace
Techniques for Self Hyponosis for maintaining changed patterns
Generally, Life Style Management requires three sessions
FAQ
I'm not sure if I can be hypnotized.
There are various techniques for deepening the relaxation process. Through a pre-interview, techniques are personalized for each individual client.
I tend to go to sleep when I relax.
Methods are used which gently ease the client to the appropiate level of relaxation for the session.
What if something emotional or fearful surfaces?
The Hypnotist is responsive to the client's rhythm and their safety is first and foremost.
I wouldn't want to be programmed to do something I don't want to.
This relates to "Stage Hypnosis". Your conscious mind is in control and aware during a Hypnosis session.
What if I don't wake up?
Hypnosis is not a sleep state, and various safe methods of emerging are used.
Clients' Comments
The Hypnosis with Betty Ann opened my mind to a deeper level. I felt safe all through the session, even when experiencing the emotional feelings, which were from a different level of understanding. I was able to process, as if outside of it, and came to a conclusion that I normally wouldn't have. Michelle, H. W. Winfield, NY
Private Appointments Only
Sessions: 1-1/2 to 2 hours
Hypnosis is a professional & confidential service.